(click on image to enlarge)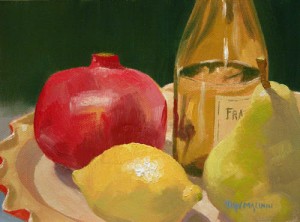 "Red Yellow Green Wine", this is a Small painting, 6″x 8″, oil on canvas panel. This painting has SOLD.
This bad weather has driven me to do a still life indoors. The last time I did one was in August of figs. I had fun doing this one and didn't even finish the wine !