(click on image to enlarge)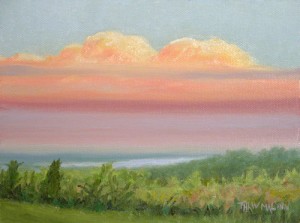 "Island Storm", this is a Small painting, 6″x 8″, oil on canvas panel.
I was again out blueberry hunting and had given up finding something to paint. I rounded the top of the hill and… ran to the car to get my easel…This painting has SOLD.